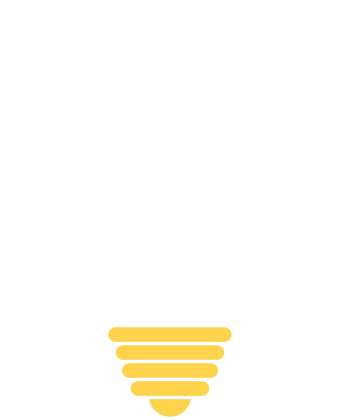 When one thinks about eggs, the first thing that comes to mind is protein.
This is the main ingredient of EGGPRO products.
Pasteurised egg drinks and desserts, that combine
the benefits of pure protein with exceptional taste.
The easiest, fastest, most enjoyable and healthiest way to empower your body and mind.
Nothing supernatural, it is only natural.
Avgodiatrofiki was founded when four of the largest poultry farms
in Northern Greece decided to join forces.
Its founders are the 2nd generation of families with a long tradition in poultry, holding all the necessary experience in egg production.
It boasts 4 state-of-the-art privately owned poultry farms, one in Galatista Halkidiki, one in Porto Lagos Xanthi and two in Mavroneri Kilkis, which are fully equipped and autonomous, with their own animal feed factory.
Avgodiatrofiki's collection, ovulation and storage unit is located in Nea Santa and is certified according to IFS with controlled storage conditions.
On a daily basis, the unit manages and stores over 400,000 eggs, ready to be distributed by a fleet of privately owned truck refrigerators. This way we can guarantee that the final product reaches the final consumer in a perfectly controlled and excellent condition.
At Avgodiatrofiki we pay special attention to the quality of our products. That is why we cared to certify the entire storage and distribution process with ISO 22000, IFS: Higher level (International Food Standards) and BRC V7: A Grade (Global Standard for Food Safety).
All our units are certified with the necessary HACCP certificate for the production, ovulation, standardisation and egg packaging, applying all the necessary analyses at each stage of production.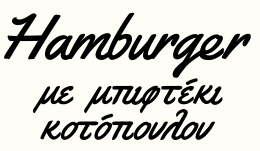 Υλικά που θα χρειαστούμε:
600γρ. κιμά από κοτόπουλο
40γρ. γαλέτα
1 κύβο λαχανικών
μαϊντανό
120γρ. μπέικον
2 κ.σ. ελαιόλαδο
50γρ. κρεμμύδι ξερό
~ 17ml υγρό παστεριωμένο κρόκο αυγού EGGPRO Υolk
15γρ. κύμινο
4 στρογγυλά ψωμάκια
αλάτι & πιπέρι

Εκτέλεση:
Βάζουμε τον κιμά κοτόπουλου σε ένα μπολ και στη συνέχεια ψιλοκόβουμε πολύ καλά το κρεμμύδι, το μπέικον, το μαϊντανό και τα ρίχνουμε στον κιμά μαζί με τα 17ml EGGPRO YOLK.
Προσθέτουμε το ελαιόλαδο, πασπαλίζουμε μέσα το κύβο λαχανικών, το αλάτι, το πιπέρι, το κύμινο και τη γαλέτα.
Ζυμώνουμε μέχρι να ενσωματωθούν όλα τα υλικά με το κρέας χωρίς να σφίξει πολύ το μείγμα και το αφήνουμε στο ψυγείο για περίπου 1 ώρα.
Το κόβουμε σε μερίδα σχηματίζοντας ένα στρογγυλό μπιφτέκι.
Ψήνουμε στη σχάρα αλείφοντας κατά διαστήματα με λίγο ελαιόλαδο.
Ροδίζουμε στη σχάρα τα ψωμάκια αφού τα έχουμε κόψει πρώτα στη μέση.
Μέσα στο ψωμάκι θα βάλουμε το μπιφτέκι και αν θέλουμε προσθέτουμε μια λεπτοκομμένη φέτα τομάτας και ένα καλά πλυμένο μαρουλόφυλλο.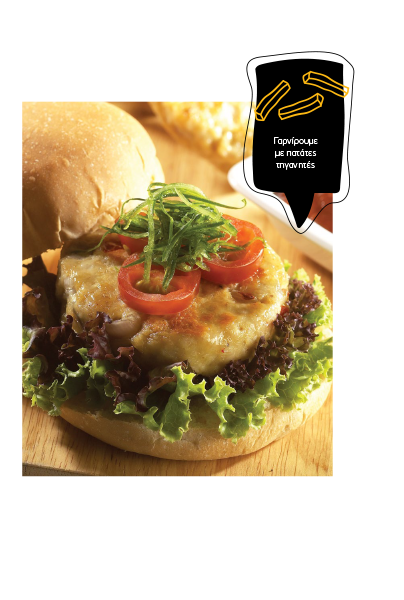 Contact
N.Santa – Kilkis Greece
Tel: 23410 66.010-13
Zip: 611 00


Email: info@avgodiatrofiki.gr